Training / Educational Activities
CATRAC Classes & Training
Throughout the year, we try to provide training and classes for CATRAC members based on application, need and funding availability. To request additional training, please email [email protected].
Upcoming Training/Educational Activities
Williamson County EMS offers a combo class (TAKE10 compression only CPR plus Stop the Bleed) on the second Tuesday evening of each month. The class begins at 6:30pm and last about two hours (cost is free). The address of the training location is:
Williamson County EMS Training Center
3189 SE Inner Loop
Georgetown, TX 78626
https://outlook.office365.com/owa/calendar/[email protected]/bookings/
AMLS (Advanced Medical Life Support)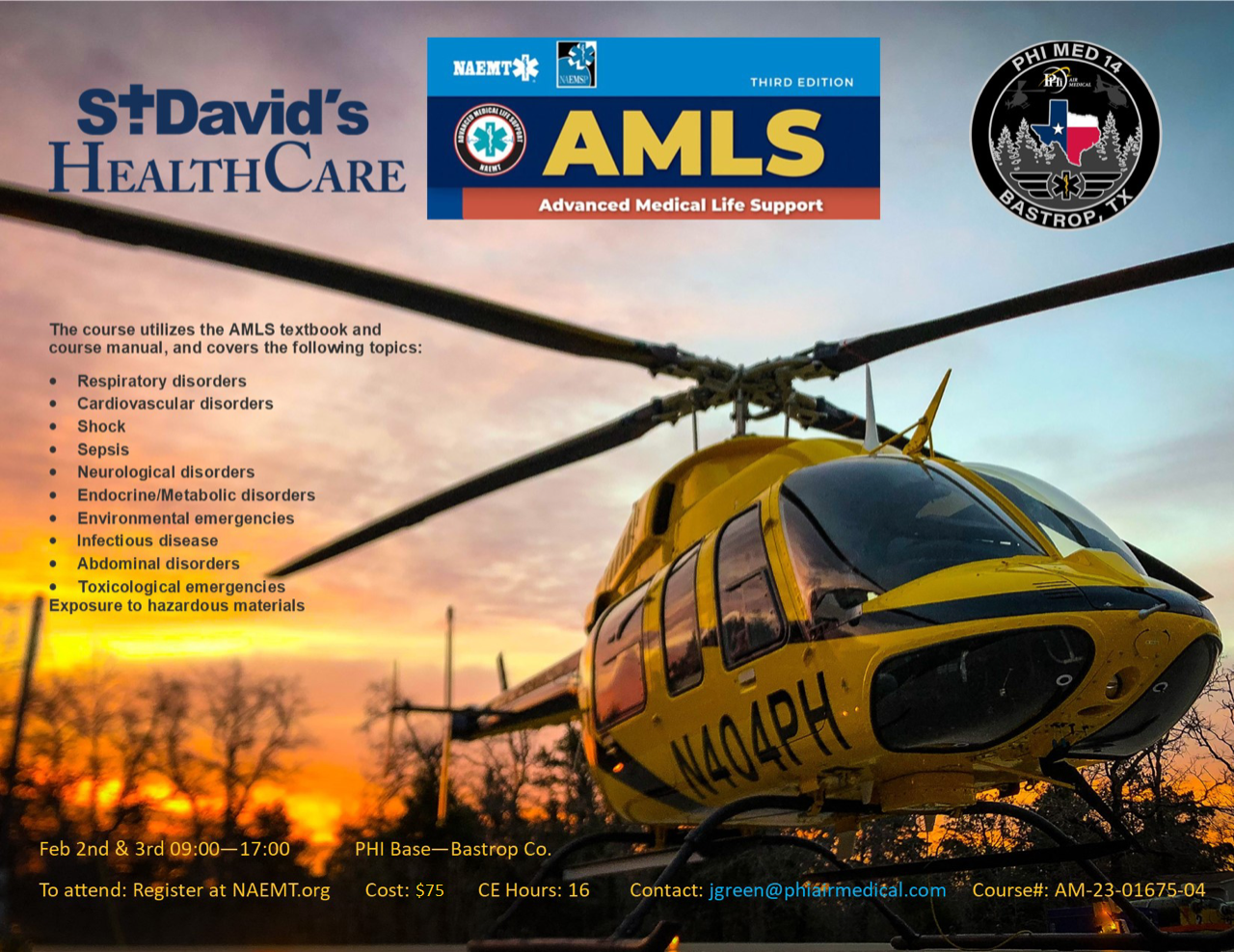 Williamson County EMS: BLS Provider class and a HeartSaver First Aid CPR AED class on the 4th Saturday of each month (barring holidays).  Interested parties and go to the bookings page to find the class that fits their schedule.  There is a cost for these classes and it is shown on the bookings page.  September 24th is the next class date for the CPR classes.
Pediatric/Neonatal Training
Williamson County EMS: Safe Baby Academy on Sunday, September 18th at 1pm.  This is a three-hour class, also free.  Location and registration information is the same as above.Our next car seat event is Thursday, September 22nd from 0900 to noon.  Those wishing to sign up need to go to the bookings page (link above) and sign up for a 30-minute block during the event time.