Serving the counties of Bastrop, Blanco, Burnet, Caldwell, Fayette, Hays, Lee, Llano, San Saba, Travis, and Williamson.
The goal of this initiative is to build national resilience by empowering the general public to be aware of the simple steps that can be taken to stop or slow life threatening bleeding, and to promote the general public's access to Bleeding Control Kits in public spaces, while they travel, and in the home.
EMS practitioners are asked to help build awareness of this initiative. For more information on these efforts and how you can get involved in the "Stop the Bleed" campaign, please visit stopthebleedtexas.org.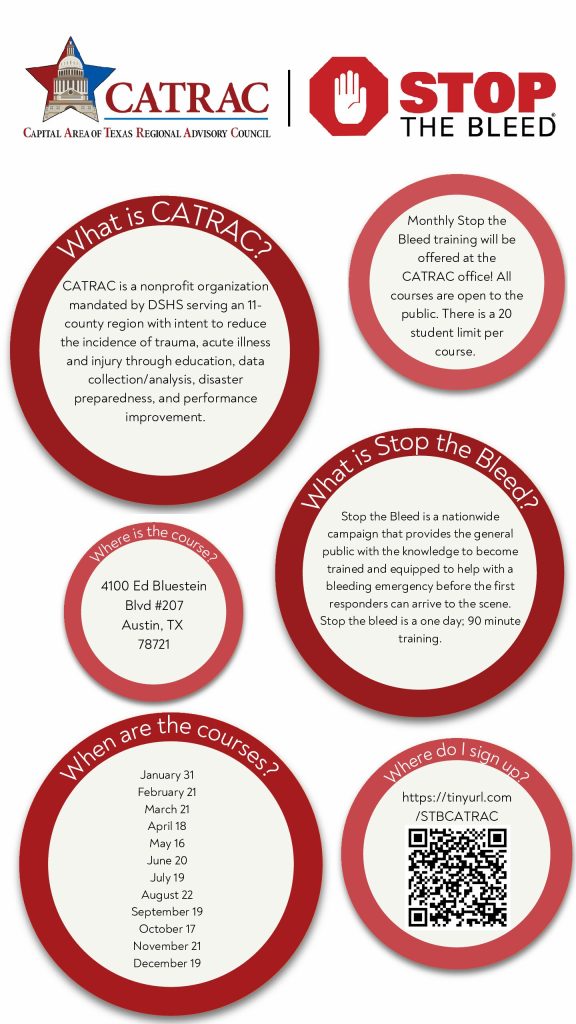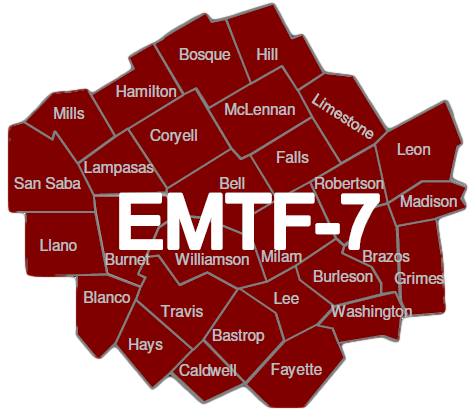 Healthcare Preparedness Program
Through the healthcare coalition, CATRAC serves 29-counties in TSAs L, M, N and O.
As part of the Hospital Preparedness Program, CATRAC works to enhance the ability of participating hospitals and healthcare facilities to improve surge capacity and enhance community and hospital preparedness for disasters and public health emergencies.
CATRAC EMResource
EMResource streamlines communications between medical response teams and healthcare providers by monitoring healthcare assets, emergency department capacity, and behavioral health and dialysis bed status. When the application is used 24/7 in all regional emergency departments, emergency medical services facilities, and dispatch centers, it becomes a highly effective mode of communication. Please contact the CATRAC office for more information.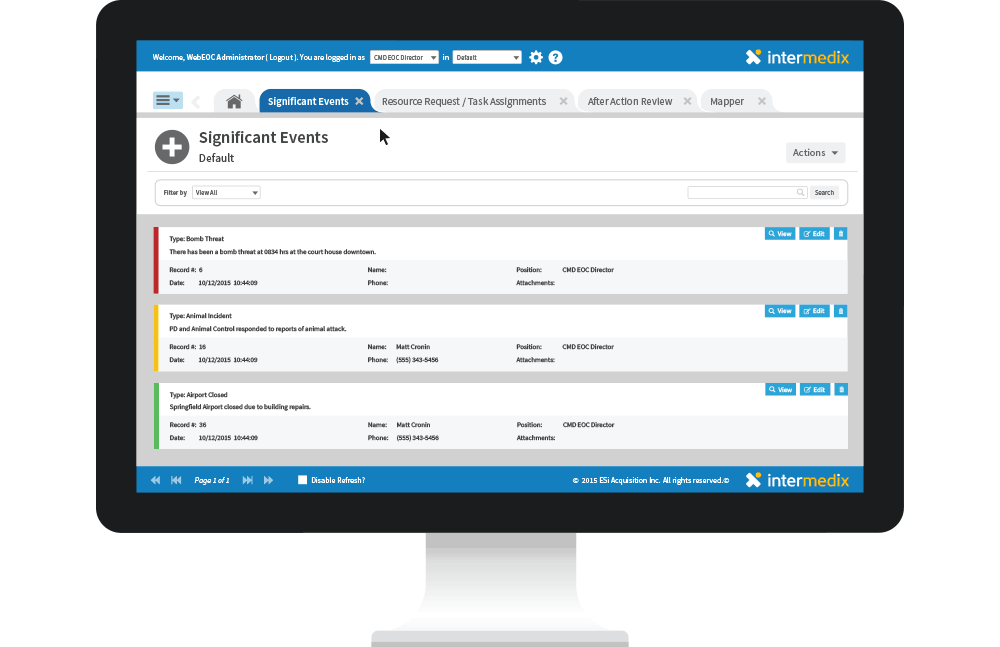 CATRAC WebEOC
WebEOC is an internet-based platform allowing for secure and real-time sharing of information related to management of emergencies among emergency management personnel, first responder agencies and cooperating organizations. It is greatly utilized for situational awareness during an event and documentation. CATRAC provides WebEOC training quarterly to individuals who are new to WebEOC or need a refresher.