About CATRAC
Capital Area Trauma Regional Advisory Council (CATRAC) is mandated by the Texas Department of State Health Services (DSHS) to serve our 11 county region, also known as Trauma Service Area O (TSA-O). Our objective is to reduce the incidence of trauma, acute illness, and injury through education, data collection/analysis, disaster preparedness, and performance improvement.
CATRAC is comprised of representatives from hospitals, EMS agencies, fire departments, first responders, long-term care facilities, and other healthcare and emergency preparedness related agencies.
CATRAC (TSA-O) region: Bastrop, Blanco, Burnet, Caldwell, Fayette, Hays, Lee, Llano, San Saba, Travis, and Williamson Counties
Upcoming Meetings & Events
June - Alzheimer's and Brain Awareness Month
The Alzheimer's Association is providing a free online course that prepares first responders to respond to common calls involving a person with dementia. Alzheimer's is a progressive disease, where dementia symptoms gradually worsen over a number of years. In its early stages, memory loss is mild, but with late-stage Alzheimer's, individuals lose the ability to carry on a conversation and respond to their environment. Alzheimer's is the sixth leading cause of death in the United States. You can also learn more from the
Alzheimer's Association website.
Hospitals & Pre-Hospitals EMResource
EMResource streamlines communications between medical response teams and healthcare providers by monitoring healthcare assets, emergency department capacity, and behavioral health and dialysis bed status. When the application is used 24/7 in all regional emergency departments, emergency medical services facilities, and dispatch centers, it becomes a highly effective mode of communication. Please contact the CATRAC office for more information.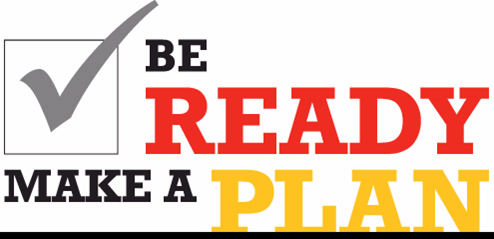 CMS Rule Changes & Emergency Preparedness
On September 8, 2016 the Federal Register posted the final rule Emergency Preparedness Requirements for Medicare and Medicaid Participating Providers and Suppliers. By November 16, 2017, all participating providers and suppliers must have a plan to adequately prepare for both natural and man-made disasters by coordinating with federal, state, tribal, regional and local emergency preparedness systems.
Donations
CATRAC is a 501(c)3 non-profit organization. Your support helps us provide the necessary equipment, programs, and services needed to facilitate coordination amongst trauma and emergency healthcare providers in our region. Together we hope to continue to develop an inclusive emergency healthcare system that provides effective disaster preparedness, education, injury prevention, and emergency healthcare services to ensure the highest quality of patient care for our region.