EMTF-7
The Emergency Medical Task Force (EMTF) Project was developed by the Texas Department of State Health Services (DSHS) to create a network of regionally based, rapid response medical teams. The goal of the EMTF project is to provide a well-coordinated, rapid, professional medical response to large regional or state incidents. EMTF-7 is supported by four member RACs: The Brazos Valley, Central Texas, Heart of Texas, and Capital Area Regional Advisory Councils.

On July 1, 2017, the Department of State Health Services (DSHS) designated CATRAC to be the lead contracting RAC for EMTF-7.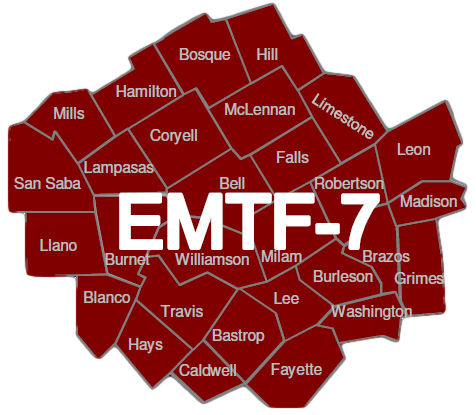 ---
The 29 Central Texas counties of the EMTF-7 Region encompass the cities of Austin, Temple, Killeen, Waco, Brenham, Bryan and College Station.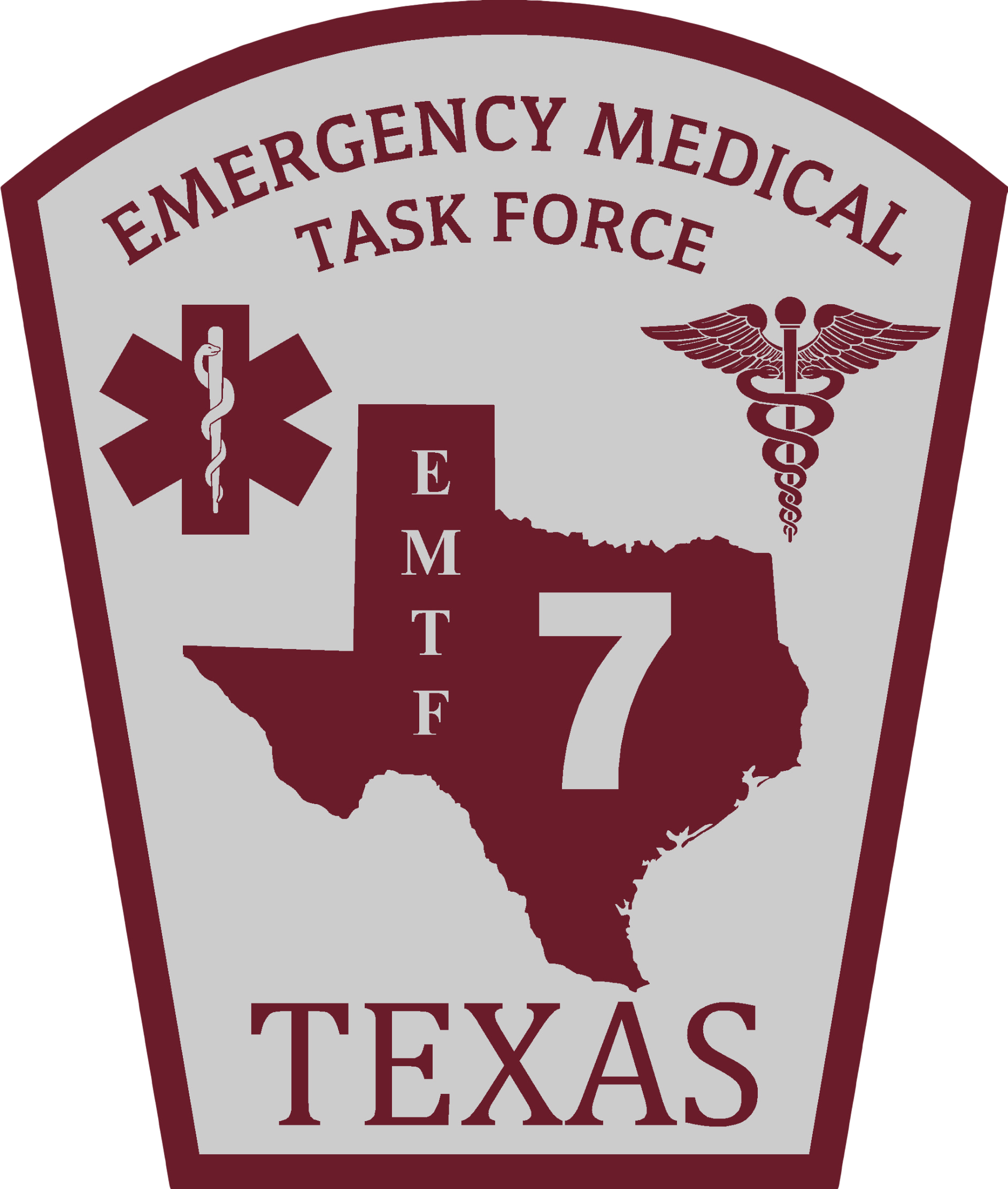 When the EMTF project was developed, careful consideration for organizational development was taken. For years Regional Advisory Councils (RACs) in Texas have brought hospitals, EMS agencies and other healthcare entities together to develop regional Trauma, Stroke, Cardiac and Disaster medical plans. Multiple adjacent Regional Advisory Councils combine to form each EMTF region. Leveraging the capabilities of several RACs ensures that each EMTF is capable of providing the resources and personnel needed in times of disaster. There are 8 Emergency Medical Task Forces in Texas.
Each Emergency Medical Task Force is composed of the following components:
Mobile Medical Unit (MMU)
AmBus
Ambulance Strike Teams (AST)
Nurse Strike Teams (RNST)
Medical Incident Support Teams (MIST)
Ambulance Staging Managers (ASM)
Infectious Disease Response Unit (IDRU)
For more information, please visit  www.emtf-7.org